As we navigate the new normal prompted by COVID-19, it is clear that the world is eager to move forward. We are living in an interesting time right now, and we will come out of it better, stronger, and even more focused on you.

As a leader, I have been profoundly inspired by our employees' ability to adapt in real time to meet the needs of our policyowners. When we pull together for the common good, we all benefit in the long run.



We are stronger together.

Despite all of the challenges – from concerns of illness to market instability – our employees are unified. Our business is built upon managing risk, and we have spent the past few years preparing for a market correction by strengthening our balance sheet and investment strategy.



We are stable.

I'm delighted to announce that AM Best, Fitch Ratings, and S&P Global Ratings have all affirmed our A+ rating. In addition, each agency affirmed a strong, stable outlook. This is good news any day, but especially right now. In these turbulent times, you seek stability. Where other financial companies have been downgraded, we stand strong – ready to serve you through stable performance.



We are moving forward.

Our company values create a healthy, transformative culture. Throughout the past weeks, we've moved nimbly to enable our remote workforce and increase our digital capabilities, while remaining flexible to meet shifting demands. As we forge ahead, we will reflect on the past, assess the present, and respond immediately to your changing needs.

We continue to monitor COVID-19 and its impact on how we do business. Should you need assistance, we are ready to provide the customer care you need and expect. Please join us online, 24 hours a day, to manage your account.
Visit MyNorthAmericanCompany.com to register or to log in.
Thank you for putting your trust in North American.

Sincerely,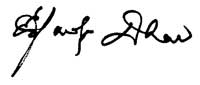 Esfand Dinshaw
Chairman and CEO